Our solution to defeating Suicide Disease:
Negatives:
-takes 2-3 hours
-costs over $8000
-many medication is given due to the side-effects
-many risks and complications, thus it is not recommended
for elderly patients
-many restrictions after surgery, e.g. no heavy housework
-after a decade, 20% of patients felt pain again
Microvascular Decompression (MVD)
Of all the surgical procedures available for trigeminal neuralgia patients, microvascular decompression (MVD) is the most effective but most complicated. It involves craniotomy, which is an operation to drill a hole in the skull. In this procedure, Teflon pads are placed between the compressing blood vessel and nerve, acting as a cushioning barrier that prevents friction.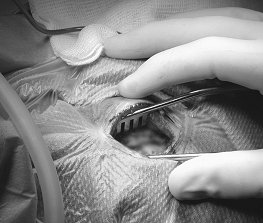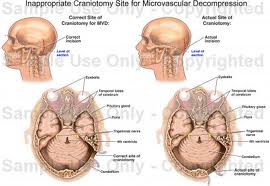 The diagrams on the right depict the proper craniotomy site for MVD whereas the left depicts the inappropriate site.