Earliest artifact of an artificial limb dates back to 300 B.C.
1923 First artificial hip replacement.
Wilson Greatbatch designed the first artificial pacemaker in 1958
The Edinburgh Modular Arm System was developed in 1998 and was the first prosthetic arm that used robotics.
1978 Rinderknecht and Humbel published the amino acid sequences of both IGF-I and IGF-II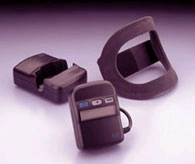 1980 the Bone Healing System became the first bone growth product using direct current electrical stimulation to cause bone growth, which was used to help heal fractures.