Therapies
Step 1: Drug Therapy
Drug Therapy relaxes the muscles surrounding the spine and softens the vertebrae to the point where the reshaping of the spine is possible.

What is it?
The S2I utilizes two drugs.
Drug A is a muscle relaxant that relaxes the overcompensating muscles surrounding the spine.
As Drug A relaxes the strong muscles, Drug B simultaneously softens the vertebrae, which allows reshaping of the spine.
The S2I uses a drug patch with micro-needles as the drug delivery system.
The top side of the drug patch (as viewed to the right) is reversibly bonded to the vest in a designated location, which corresponds to the placement of the micro-needle side of the drug patch (as viewed to the right) on the patient's torso.
The drug patch adheres to the vest using an agent similar to that found in the common gecko's feet.
How does it work?
Please proceed to Step 2: Mechanical Therapy.
Drug Patch
The pictures below are close-up views of both sides of the drug patch.
Top View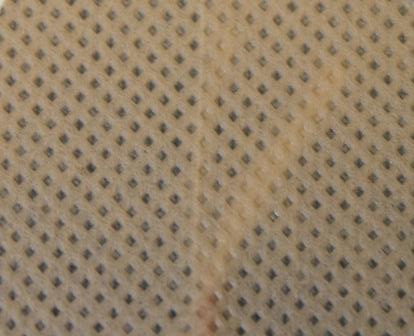 Bottom ("Needle") View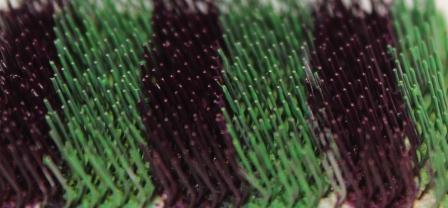 = Drug A

= Drug B