LTCHDTM using P-SOT
P-SOT transistors present the solution to the future of computing as we leave the silicon paradigm and its limitations.

Low Transistor Count High-Density Turing Machine (LTCHDTM) using Photonic-Saturation Optical Transistors (P-SOT), will be lighter, smaller, faster, and more energy efficient than current computers.

Size


P-SOT transistors logically can be made much smaller in the nanometer range in order to allow for photonic saturation to occur using lower intensity light beams.
Since P-SOT transistors operate on multiple wavelengths and behave as multiple transistors simultaneously, modern electronic circuits can either be downsized by a factor of four, or remain the same size but be four times as powerful given that each P-SOT operates with four different channels.

Speed


Using light as the transmission and computational medium gives P-SOT distinct advantages over silicon transistors.
Light travels faster than electricity.
This lowers the propagation delay of our circuits allowing us to run our processors at much faster clock speeds.




Energy


CO2 nanolasers powering P-SOT transistors would be very energy efficient.
Light signals can last over long distances without losing signal integrity. As a result, less power is required to power the signal.
Not only will we benefit from more efficient computers, we are also helping the environment at the same time.

P-SOT Breaks Modern Computational Paradigms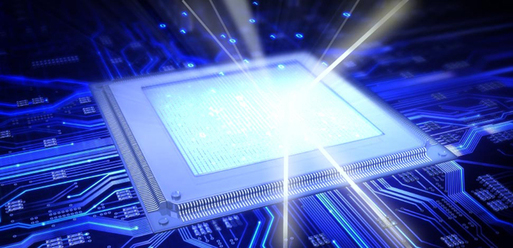 A new computational paradigm opens up a vast range of applications and advantages.
One proposed feature is LTCHDTM, or the creation of Low-Transistor-Count-High-Density-Turing-Machines that take advantage of light parallelism to create full working digital processors using a minimal number of optical transistors.
With this, large amounts of compact processor cores can be fit onto a single chip greatly enhancing the multitasking capabilities of our microprocessors.
Companies requiring large amounts of computing power can obtain such at a lower cost and lower size.
---