Home | Membership | Conferences | Exhibits & Advertising | Publications

Question? Contact the Conferences Department: conferences@nsta.org
Conferences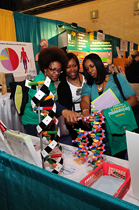 Open to member and nonmember science educators, NSTA conferences offer the latest in science content, teaching strategy, and research to enhance and expand your professional growth. Take advantage of this unique opportunity to collaborate with science education leaders and your peers. Each year NSTA hosts a national conference on science education and three area conferences on science education.
Upcoming Conferences
STEM Forum & Expo—San Francisco, California: July 24–26, 2019
Area Conference—Salt Lake City, Utah: October 24–26, 2019
Area Conference—Cincinnati, Ohio: November 14–16, 2019
Area Conference—Seattle, Washington: Dec. 12–14, 2019
National Conference—Boston, Massachusetts: April 2–5, 2020
What NSTA Conferences Have to Offer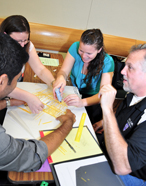 NSTA conferences are jam-packed with innovative presentations and hands-on workshops as well as special invited speakers, educational field trips, short courses, NSTA Symposia (which provide online follow-up after the conference online), and exciting social events. The Exhibition of Science Education Materials is the largest exhibition of its kind and is an invaluable source of curriculum and other products.
As an important addition to the national conference agenda, NSTA presents Professional Development Institutes—focused, content-based, partnered programs that explore key topics in significant depth. These daylong programs offer participants a unique learning opportunity that includes a personalized pathway through the full conference agenda. NSTA national conferences may also feature one-day topical research dissemination conferences on focused topics. In plenary sessions and multiple small-group workshops, speakers present findings from their NSF-funded research. Details on these special conference events will be provided as programs are confirmed.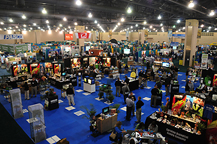 Exhibitors and Advertisers
NSTA conferences offer you the opportunity to present your products or services to classroom science teachers—one-on-one in the exhibit hall, in exhibitor workshops, via conference advertising. And sponsorships allow you to cement your name among the teaching profession's leaders. Explore the myriad options!
Other Professional Development Opportunities
NSTA Learning Center
NSTA Conferences on Science Education
Professional Development Institutes
NSTA New Science Teacher Academy
Science Matters Network
Preparing for an NCATE Review / NSTA Standards for Science Teacher Preparation