Ultimately, our technology solves the challenges associated with stem cell therapy for the heart following a myocardial infarction. In particular, by delivering VEGF to the heart, our technology revascularizes ischemic areas, making the damaged microenvironment more hospitable for implanted stem cells. Thus, our technology enables stem cell therapy to be a viable, nonsurgical option for patients who suffer from cardiac dysfunction or heart failure following a heart attack.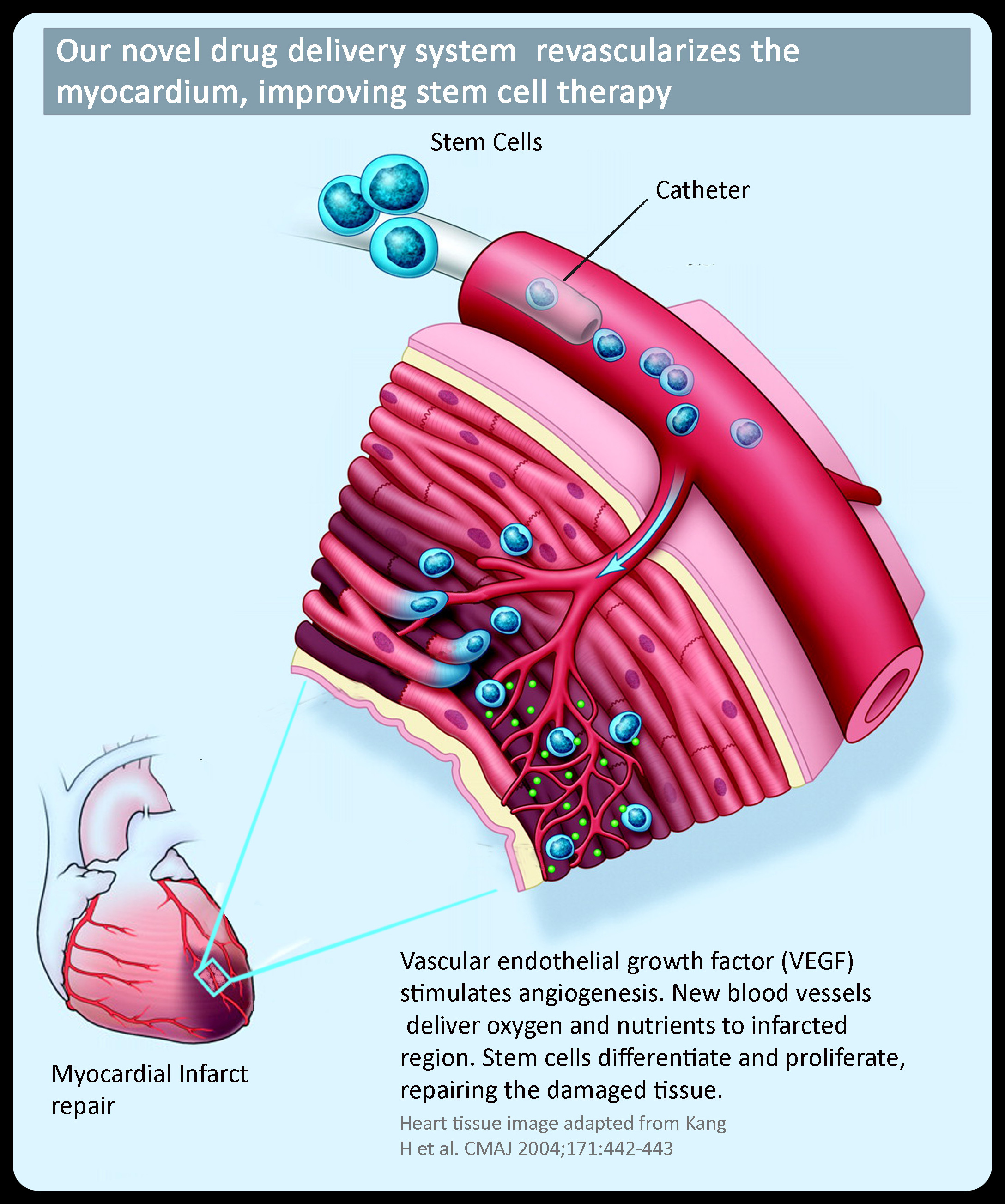 On a broader level, the development of our two-component strategy for immunotargeted DNA nanostructures would have a number of positive impacts for patients:
Our technology would prevent the premature death of millions of patients who develop heart failure after suffering one or more myocardial infarctions.

The biomimetic and targeted approaches employed would minimize side-effects and adverse immune reactions to system components.

The versatility of our system could be employed to deliver any therapeutic to any cell population in the body by merely switching out drug payloads and the antibody in the targeting complex.

The principles developed in this technology could be expanded to develop nanostructures with increased biosensing capabilities (merely by adding additional "locks" to the same face of the nanostructure), thus making our the delivery system even more specific as necessary.