In order to return functionality to the infarcted myocardium, scientists and doctors have recently been trying to take advantage of the current revolutions in stem cell research. Scientists have attempted to transplate a number of stem cell types into the damaged area of the heart in order to promote regenesis, but the results thus far have been dismal:
A metastudy published in Nature reveals the 145 stem cell transplant attempts in animal models have been disappointing failures
Research demonstrates that the area of implantation is so ischemic (lacking in oxygen and nutrients) that less than 10% of stem cells remain after 7 days following implantation
Moreover, even these stem cells are so stressed that their ability to differentiate into myocardiocytes (heart muscle cells) is significantly impaired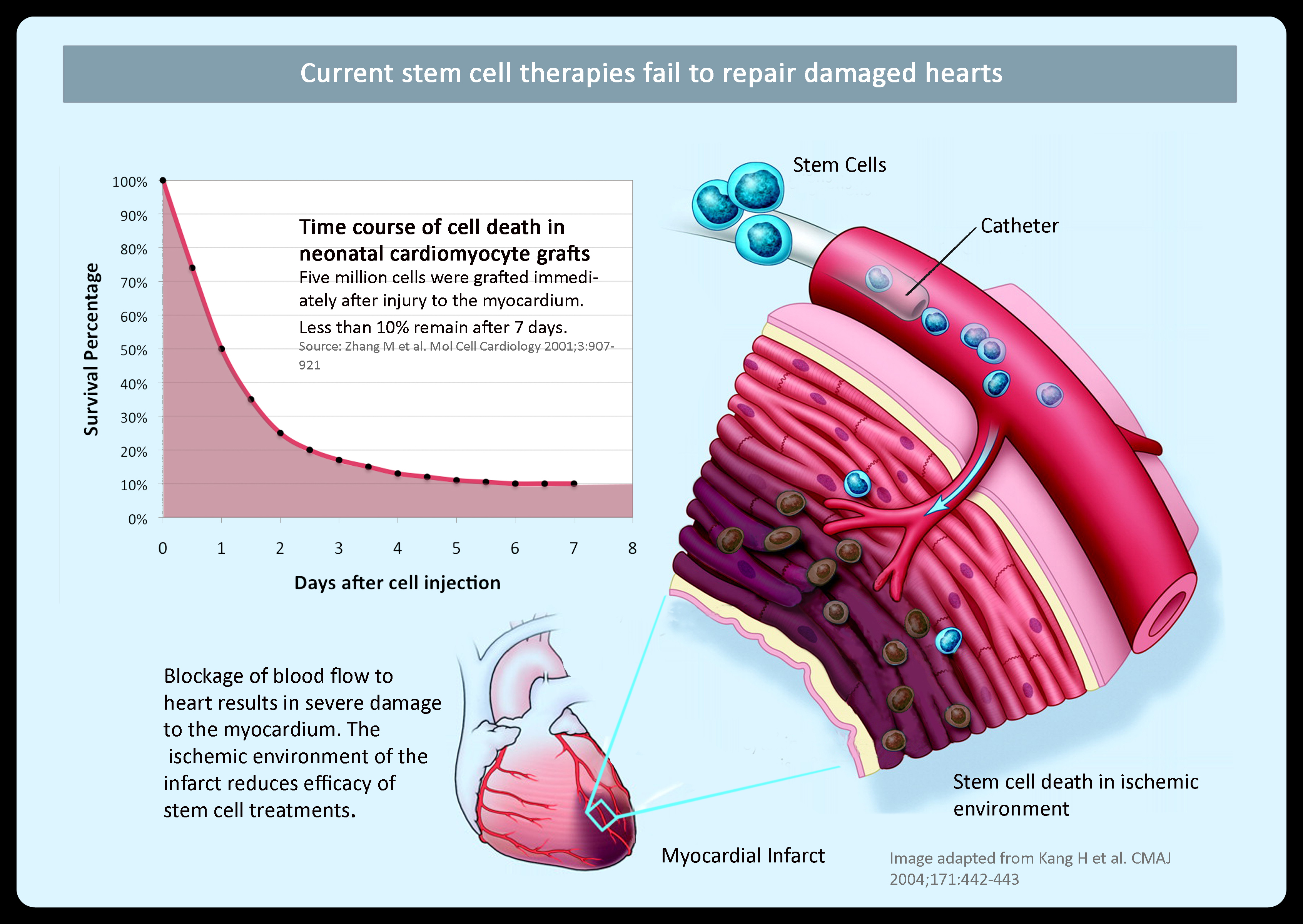 Clearly, despite its significant potential, the efficacy stem cell therapy largely depends on relieving the ischemic conditions of the damaged myocardium. Our technology aims to address this challenge by taking advantage of a protein called vascular endothelial growth factor (VEGF). VEGF promotes a process called angiogenesis, or the growth of new blood vessels that can replenish nutrients and oxygen to the damaged areas. However, systemic administration of VEGF can be dangerous because of the high risk for nonspecific, adverse side effects. Our technology overcomes this challenge by delivering VEGF directly to the myocardium.
But before we move on, let's explore the history of heart disease and MI as well as the evolution of our ability to diagnose, prevent, and treat these conditions...