Human Power Sustaining Human Life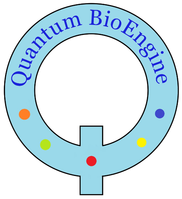 The Problem: Each year in the United States, approximately 600,000 people receive cardiac pacemaker implants, while 100,000 people receive implanted defibrillators. These medical implants rely on batteries that have limited lifespans, requiring invasive surgical replacement.

The Solution: In the future, a new form of thermoelectric heat engine made from resonantly-tuned quantum dots will provide a continuous source of energy for implantable medical devices.

Explore: Use this site to learn more about how heat engines and quantum dots combine to create the exciting future of Quantum BioEngines.
---