Positive

*STAR will be easy to create with existing technology.
*STAR is solar powered.
*STAR video of the nesting beach can be viewed from a remote location.
Negative
*STAR does not provide complete protection for hatchlings.
*STAR can not stop predators or human poachers.
*STAR needs to be funded by scientists, government or public resources.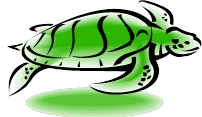 Click Play for Audio