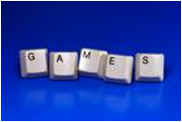 Games:
We added games to our J.E.T., thinking the musician would have a better experience practicing. You will "PLAY" while practicing…how fun! When you complete an activity correctly, The J.E.T. even has a "Congratulator" that plays fun music and decorates the screen when you successfully finish an activity
Practice Mode Games
♫
Connecting Compositions
- Connect the music notes by
playing them
.
♫
Creative Coloring
- Color by music notes.
♫
Look, Listen, Play
- First you look at the piece that you are
going to play.
Then you listen to the piece you're playing, finally you play the piece back
to the J.E.T.
♫
Magic Minute
- How many times you can play a part of a song
in a minute..
♫
The Rule of 5
- Play 5 notes of a song 20 times and try to get
faster
every
time.
♫
Keep The Beat
- Keep a steady beat throughout the whole
piece
Click on the red "X" to go back to Design Process