HISTORY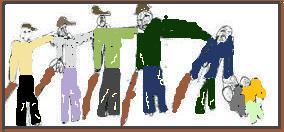 A long time ago visually impaired people used
their canes and each other to find their way.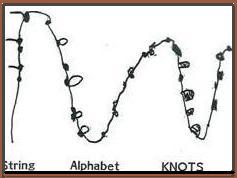 In olden days a string with knots was used to represent letters and words.
The string could be read like Braille today.

A man by the name of Barbier made a system called Sonography.

Louis Braille worked
hard and came up
with the Braille system
to help with reading
and writing. This is
his last name written
in Braille.
One of our teachers has an old book written completely in Braille and she loaned it to us to look at. It was full of pop-up dots that felt like bumps. We closed our eyes and felt it and tried to imagine what it would be like to be blind.