Design Process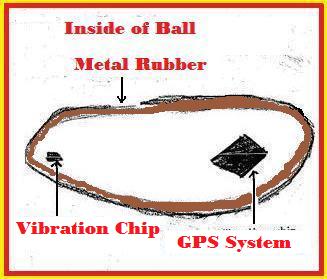 Inside of ball showing metal rubber, vibration chip and GPS System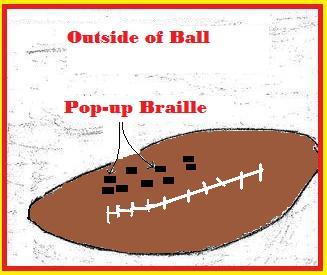 Outside of ball showing the pop-up Braille on top of the ball next to the stitches
Metal rubber is lightweight and can stretch and go back to its original size. By lining the inside of the football with metal rubber, the football can be charged before playing using solar power so the football can vibrate, beep, pop-up Braille and power the GPS system.
People who are visually impaired will be able to play the game of football just like everyone else.
ViBall is the answer!